25 Mar

Trophy Properties Fetching Top Dollar Across The Globe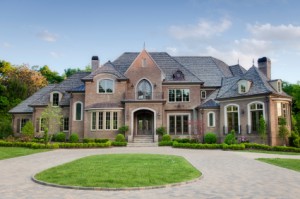 The first quarter of 2013 proves that fabulous homes still garner equally spectacular prices. So says a report released by Christie's International Real Estate this month, which confirms top-tier properties achieved record prices globally in 2012 and the trend isn't slowing down.
Just like fine fragrances, custom sports cars and collectable art, the international luxury real estate market finds its niche well-insulated from the general market's economic and political trends.
Christie's March 2013 report confirms the prestige property market—from Los Angeles and San Francisco to London and Hong Kong—is experiencing record prices, amplified demand and often global—not simply local or regional—interest.
Supply of luxury residences may be limited, but high-net-worth individuals are continuing to invest in this scarce and sought-after real estate, often picking up second or multiple homes. International buyers in particular are ready to buy. In seven of the 10 cities studied, more than 30 percent of the luxury homebuyers were from other countries. In every city studied but Dallas and Toronto, the year's  highest sales price exceeded $35 million.
Cash deals were predominant as well. The study that revealed that the higher the price tag, the less likely buyers were to arrange traditional mortgage financing.  Nearly 100 percent of Los Angeles transactions above $5 million were in cash, followed by 90 percent in New York and 70 percent each in San Francisco and Miami.
With more millionaires and billionaires than we've seen in the past decade, fashionable locations with high security and plenty of lifestyle benefits should continue to draw the interest, and the pocketbooks, of investors from far and wide.