06 May

Free Online Financing Training Available Via Freddie Mac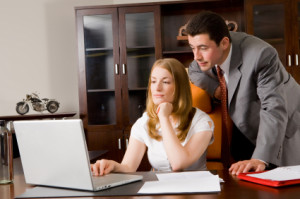 Homeowners in need of free financing training can now take advantage of a new online tutorial training, compliments of Freddie Mac. Called CreditSmart, the online tool was created to offer new borrowers and interested parties valuable information about building their personal credit, establishing a savings account, and making better financial choices for their personal situations.
The GSE says they developed the program in collaboration with five historically black colleges and universities back in 2001 to offer a broad, multilingual financial overview. The education curriculum has already been used by over 3,000,000 homeowners in 44 states. Interested borrowers can take advantage of the program through their lenders, nonprofit organizations, schools, churches and more.
Christina Diaz Malone, VP of corporate relations and housing outreach for Freddie Mac, said, "Our new online CreditSmart tutorial is a stepping stone to homeownership, especially for working families who are unsure how to start household budgets or build the personal savings and strong credit for the future. Today's announcement underscores Freddie Mac's commitment to help America's next generation of borrowers achieve long-term financial stability."
CreditSmart offers online tutorials and modules for borrowers that include understanding credit scores, obtaining a mortgage, budgeting, closing a loan, and more. All of the topics in the curriculum were designed with borrowers in mind, and topics were created to benefit potential borrowers as well. Current homeowners can take advantage of other modules that address maintaining their home, avoiding foreclosure, and achieving success as a homeowner.