24 Jun

New Efforts Announced By Fannie Mae To Fast Track Short Sales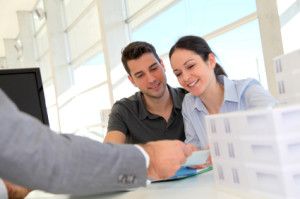 Many homeowners and real estate agents have been frustrated by the slow pace of the short sale process, but Fannie Mae has announced new efforts to fast track things. Fannie Mae says they will start by upping their early communication with real estate agents, including asking them to register accepted short sale offers with the GSE.
Jay Ryan, VP for real estate sales, Fannie Mae, said, "Fannie Mae recognizes the very important role real estate professionals play in the short sale process and we want to work closely with them to get short sales done."
Real estate agents who register their accepted short sale offers will give Fannie Mae more information and the ability to work with servicers to get short sales completed. Additionally, it will offer even more transparency in the short sale process for all involved parties. Real estate agents will be able to register short sales online at Homepathforshortsales.com.
In order to submit an offer, a real estate agent must provide information about the short sale, including the property address, offer details, MLS listing information, and subordinate lien information. Additional supporting documentation and information will also be required, such as scanned copies of the sales contracts, HUD-1 settlement statement, estimated net sheet, and borrower authorization form. Agents will be able to upload all of this information to their offer and easily transmit the information to Fannie Mae.
Additionally, if agents are having issues with a short sale, such as delay by a servicer or an uncooperative subordinate lien holder, Fannie Mae is asking them to escalate the issue online. This will give Fannie Mae the ability to contact the agent or servicer and address what might be holding up the process.