01 Jul

Real Estate Market Sees Building Permits Rise and Foreclosures Decline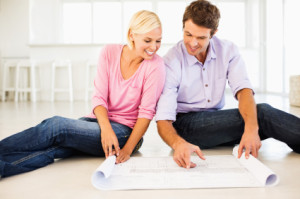 There's no question that the national real estate market has finally found more stable footing once again. In many U.S. housing markets, foreclosures are on the decline, while building permits have started to rise. However, according to a recent report by RealtyTrac, in some markets foreclosures and building permits are both headed up.
Daren Blomquist, vice president at RealtyTrac, explains, "Nationwide and in most markets it appears builders are planning to ramp up activity that will help offset a drop in foreclosure starts, but there are some markets where a jump in both building permits and foreclosure starts in the first quarter indicate the scales will tip more heavily in favor of supply of homes for sale in the coming months—both new homes and foreclosures."
According to the RealtyTrac report, the five states with the most single-family building permits pulled during the first quarter are California, Texas, Florida, North Carolina, and Georgia. Each of these states recorded double-digit gains year-over-year, while all of them also saw a decrease in foreclosures during the same one-year period.
In fact, HUD data included in RealtyTrac's report indicates that the online foreclosure marketplace has seen building permits for single-family homes jump 27% year-over-year during the first quarter of 2013, marking the highest level in five years. CThe multi-family market also saw building permits increase 23%.
Blomquist adds, "On the other extreme there are some markets where both building permits and foreclosure starts are down dramatically, indicating that there will be no reprieve from the shortage of homes for sale in those markets in the near future."
Around the country, foreclosure starts have dropped off 27% during the same period, reaching their lowest levels since the second quarter of 2006 before the housing crisis began.