12 Aug

Tips for Selecting the Best Wood Floors for Your Home Improvement Project

Wood floors are one of the top features that buyers are looking for these days. But what if your home doesn't have hardwood floors?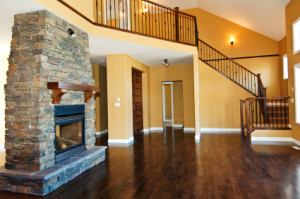 You may only see dollar signs in your eyes, but there are actually a lot of cost-effective wood flooring options on the market. The bigger issue is selecting the right wood floors for your home that will appeal to widest group of people. Below, we'll review some of the different categories for wood floors, and offer some tips for choosing the best ones!
Maintenance: Whether you're selling or you're installing wood floors for your own personal enjoyment, it's important to remember that wood floors require a lot of maintenance. Level of maintenance will vary depending on the type of wood you choose, but typically, wood floors will need to be refinished every four-to-five years, no matter what kind of wood you choose.
Solid Plank: Known as "real wood," solid plank floors are a great investment because they're thicker and last the longest.
Wood Species: Oak remains a favorite among wood-floor shoppers, home builders and contractors because of its beauty and durability. Mahogany, hickory, walnut and pine are other popular choices, but reclaimed wood is steadily gaining popularity. This is wood that's sourced from old buildings like factories and barns, which is a great sustainable choice, especially if you're after that worn-in patina look.
Width and Length: Many interior designers say they're seeing increased interest in wider and longer boards when it comes to wood floors. The width and length of your boards will greatly change the overall design aesthetic, but remember that width and length should remain in proportion to one another.
Color: One of the best things about wood floors is the wide variety of colors they come in. That's thanks to the numerous species of wood on the market. While some people prefer darker wood floors and others lighter colors, if you're after what's hot right now, consider gray or driftwood-colored wood flooring.