09 Sep

U.S. Real Estate Market Flooded By Asian Buyers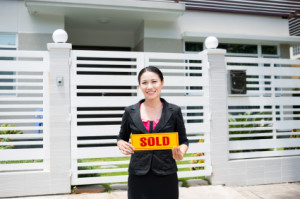 Around the U.S., especially right here in California, Asian buyers are flooding the real estate market. The National Association of Realtors (NAR) found that in the 12 months ending March 31, 2013, Asian buyers accounted for 18% of all foreign real estate purchases.
Many Asian buyers are taking advantage of the U.S. government's EB-5 Immigrant Investor program, which requires foreigners to invest at least $500,000 in a business that provides or preserves 10 jobs. And when they open a business here, they need a place to lay their head at the end of the day, which has prompted many to invest in U.S. real estate.
In addition to purchasing more volume than any other group of foreign buyers, Asian buyers are also purchasing more expensive homes. Currently, they're spending about $425,000 on average for U.S. homes versus $276,000 for other nationalities, and the majority of deals are done in all cash.
Anton Qiu, a veteran broker with TRI Commercial, says U.S. real estate deals are becoming more and more appealing to Asian investors. He adds, "A lot of people see (investing in the U.S.) as a hedge opportunity because everyone believes the U.S. dollar will rebound at some point." And because the U.S. economy has moved beyond its recession state, more and more Asian investors are seeing U.S. markets as a viable place to invest.
There's no question that California has seen the largest influx of Asian buyers. Here, more than 50% of homes sold to foreign buyers have been purchased by Chinese nationals, many of whom spend less than six months each year stateside. It's become commonplace to purchase a home as an investment that can be used in place of a hotel during visits or to allow their child a place to live during school or after graduating.
For more information on this topic, please click here.