04 Nov

When It Comes to Real Estate Branding, Keep It Consistent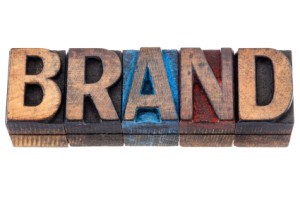 Branding can be a tricky thing for a real estate agent considering their main focus is on helping buyers and sellers with their real estate needs. But when you consider how your clients come to you, branding quickly becomes a hot topic of conversation. Your brand is an extension of you as an agent, which is why it's so important to be consistent across the board.
Chances are, your marketing efforts are a mix of online and print materials that reach your clients in different ways. But because they might be looking in both places, it's crucial that your brand be represented routinely no matter where a client sees it. A great trick is to hold up a recent flyer against an online page like Facebook. Do they have a similar look and feel, or do the two look completely unrelated? This can help you decide if you have some overhauling to do.
For online spaces like your website/blog, Facebook and Twitter, make sure they're mimicking the look of your printed marketing materials. Their color schemes should be consistent, as should the font that you choose. You would be surprised at how obvious a change in font can be!
Be careful of online templates that seem user-friendly but can quickly eliminate your brand consistency. This is especially true for logos that often don't fit within the confines of a template. It's like trying to stick a round peg in a square hole when the template offers a rectangular space for your square logo. Warped and stretched logos look terrible, so make sure you're keeping this in mind if you're using templates. Also, make sure you have a web-optimized version of your logo because the file size matters on some websites and social media platforms.
What's more, embrace white space! Many agents feel the need to fill-up any open space on a webpage or printed material. The last thing you want to do is overwhelm people with too much information, or worse, make it impossible for them to find the information they need like your contact information. Negative space will keep your viewers' eyes moving about the page, which helps ensure they see all of the important marketing messages you're trying to convey.
Lastly, avail yourself of any services at your disposal like an internal marketing department if you work for a brokerage. They can quickly take a peek at your online and print marketing materials to make sure you're being consistent, and also offer suggestions on how you can improve. It may be something simple like changing up your logo or picking a sans serif font that's easier to read.