10 Mar

Flood Insurance Bill Continues to Push Through Congress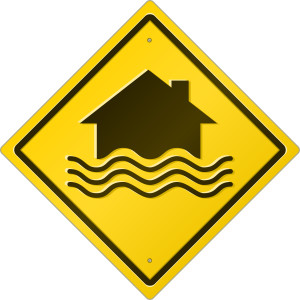 A bipartisan flood bill passed through the House March 4 that could ease the pain for many living in flood-prone areas. The Senate passed a similar legislation at the end of January, and the Senate could vote on the House's version as early as the end of the first week of March.
The Homeowner Flood Insurance Affordability Act would postpone insurance increases for home owners in flood-risk areas for four years while the Federal Emergency Management Agency completes an affordability test regarding the higher rates. FEMA also plans to remap high-risk flood areas. The affordability act could save many people from having to sell or lose their homes due to the proposed insurance increases.
The House measure would repeal a provision in the Biggert-Waters law from 2012 that would increase home owner's insurance.
A report by USA Today noted: "Biggert-Waters imposes 25 percent rate hikes on some but not all properties that have received premium subsidies through the NFIP. The program, run by FEMA, has traditionally charged premiums at about 40 percent to 45 percent of their full cost, with taxpayers subsidizing the rest."
The Biggert-Waters law was put into place to reduce the $24 million debt of the government's flood insurance program, which was largely caused by damage done by Hurricane Katrina. After Superstorm Sandy hit the Northeast, a new wave of insurance claims came in, causing concern for the program.
The House bill would cap annual insurance increases at 18 percent per property, and it would allow home buyers under the flood insurance program to pay the subsidized premium rate initially.
The bill has its opponents, but many organizations are proponents of it, including the National Association of Homebuilders, the National Association of Realtors® and the American Bankers Association.