24 Mar

Why Agents Shouldn't Rule Out Open Houses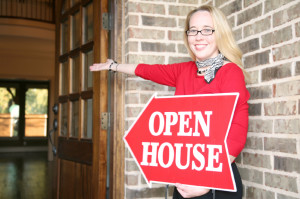 The debate of whether or not to have an open house remains alive and well in the real estate industry, but Wendy English, contributor for Inman news, believes open houses pose numerous benefits to sellers, buyers and agents alike. Some agents argue that in this day and age, buyers can view floor plans, videos, high-definition photos and mapping tools with just the click of a button. So why is it so important to offer an open opportunity for buyers to view a property in person?
First and foremost, the more times a home is viewed, the quicker it will get taken off the market. REALTORS® need to gain as much exposure to their listings as possible, and an open house can efficiently make this happen. From home buyers who found the open house by searching the agent's website to those who choose to drive around neighborhoods to get a feel of the area, open houses are far-reaching.
The second-most important reason to use open houses is that buyers love open houses. It is an informal way to hand out information to potential buyers and it gives them the ability to browse at their leisure and ask agents any questions that pop up. Plus, interested buyers who see busy open houses may be more serious about putting in an offer than one who doesn't fully understand the competition for the home.
According to a National Association of REALTORS® 2013 Profile of Home Buyers and Sellers, driving through neighborhoods is one of the top buyer activities. The same study found that 45 percent of buyers said they used open houses as a source of information during their home search.