14 Apr

A Closer Look At Some Important Real Estate Terms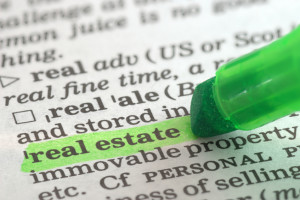 When it comes to real estate transactions, there's a lot to know! Working with a seasoned real estate agent is perhaps the best way to make the process easier because they're highly familiar with how everything works. Whether you're buying or selling a home, it's important to understand some key real estate terms that you will likely come across during the process.
Pre-Qualification: Buying a home? If so, getting a pre-qualification from a mortgage broker or bank can help you determine how much money you qualify for. This can be a huge asset as you're looking for homes or even working with a real estate agent.
Pre-Approval: It may sound a lot like a pre-qualification, but a pre-approval is actually very different. You will still obtain a pre-approval from your mortgage broker or bank, but this letter is time- and date-stamped with a specific rate that is locked in for a period of time. This means, you can enter into the home buying process with the knowledge that you are pre-approved for a certain amount of money for a specific amount of time. Start the pre-approval process early; it can often take time to secure this important letter.
Amortization: Amortization is an important financing term that helps describe how you will pay down your loan over time. Simply put, amortization is a reduction of debt, and since most people take out loans with long terms (i.e. 15 to 30 years), the amortization can help you determine your monthly payment and how long it will take you to pay off your home with a specific down payment.
Escrow: Once you've found a home that you can't live without, you and your real estate agent will work with an escrow company prior to closing. Escrow companies are simply third-parties who hold money, property title and other important documentation until the conditions you and the seller agreed upon have been satisfied. Once that happens, the escrow company will distribute the assets accordingly.
Closing: Closing is the moment both buyers and sellers have been waiting for. This simply means the transfer of property title from one party to another. Once you have exchanged monies and all other contingencies have been satisfied, you can consider the deal "closed." You will be given the keys to your new home and can start celebrating!