09 Jun

NAR Reports Growth in REALTORS® Sales and Income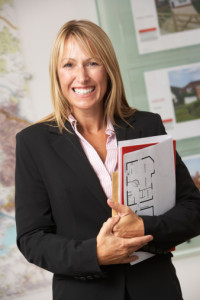 As the national housing market continues on its way to recovery, one of the biggest stories over the last year has been the growth in home prices. According to a new survey conducted by the National Association of REALTORS®, this prosperity has finally been carried over into the pockets of the stewards of the housing market, the REALTORS® themselves.
The 2014 National Association of REALTORS® Member Profile has recently reported that both income and sales volume of approximately 1 million registered REALTORS® have jumped in the last year. REALTORS®, who are members of NAR and are subject to a stricter set of ethics and standards of practice codes, account for about half of the approximately 2 million active real estate licensees in the United States.
This marks the third year in a row that REALTORS® have seen an increase in these values and is providing a healthy outlook for those in the real estate profession.
"Fueled mostly by rising home sales and prices, the median gross income of a REALTOR® increased to $47,700 in 2013 from $43,500 in 2012, marking a 9.6 percent rise and a sharp gain from $34,900 in 2011," says Lawrence Yun, NAR chief economist. "Although the median number of transactions or commercial deals remained unchanged from last year at 12, this marked a continued return to pre-recession levels after bottoming out at seven transactions in 2008 and 2009."
NAR Attracting New Members
NAR's survey also highlighted the new demographic coming to the profession. In the last year, NAR saw a huge influx of new and younger members.
The average years of experience reported by NAR members reduced from 13 to 12 years, while the average age reduced from 57 to 56 years. Three percent of REALTORS® are under 30 years of age, while 16 percent fall between ages 30 and 44, and 24 percent are 65 and older.
"REALTORS® bring value to buyers and sellers, help build communities and encourage responsible homeownership behaviors," said NAR President Steve Brown. "The fact that the number of members with one year or less of experience rose to 9 percent in 2013 from 5 percent the year before shows that those agents getting into the field are attracted to the many benefits and business opportunities that come with being a REALTOR®."
As age demographics change within the profession, so do common business practices such as the use of a website and varying forms of communication with clients. The NAR study found that more than two thirds of REALTORS® have a personal website, while 61 percent use social media or professional networking sites, which is an increase of 5 percent from 2012. In order to keep existing and potential clients up-to-date and informed on trends in the real estate industry, approximately 12 percent of REALTORS® keep a blog.
As a means to stay in regular contact with clients, REALTORS® keep many forms of communication open. Approximately 90 percent were found to prefer email, while 90 percent used telephone and 80 percent cited text messaging as a preferred form of communication.