27 Oct

The First 3 Things To Do After Closing Escrow On Your New Home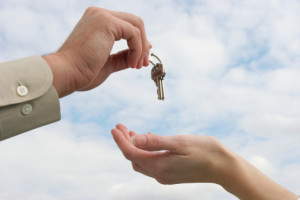 Closing escrow on a new home is quite an accomplishment and one that takes an incredible amount of work, research and collaboration to get to. However, once those papers are signed and the keys are exchanged, the work isn't over. There are at least three things you must to in order to give yourself a better peace of mind and ensure the security and well-being of your new investment.
Here are the three things you should do immediately after closing escrow on your home.
Change The Locks
In order to ensure that you and your family are the only ones that have access to your new home, have your locks changed so that previous owners' keys won't grant them access. Not doing so can invite those who have lived in the home, or anyone who may have come into possession of a key in the past, to come on in and help themselves. Leaving you, your family and your possessions open to such a danger, even if the possibility seems remote, is needless as the problem is rather cheap to fix.
Get Home Warranty Contacts Into Your Phone
Keeping track of your home warranty policy is crucial for the first year of which you own your home. Make sure to get the contact information for the customer service division of your home warranty company in your phone. This way if something goes wrong, you can easily call up and inquire if the problem is covered under the warranty, it never hurts to ask!
In addition to getting contact information, set a reminder for the 345th day after you close on your home. Home warranty policies should cover your home for one year. Setting a reminder for a few weeks before the expiration of the policy will give you a chance to explore the home, checking for any maintenance needs that should be taken care of prior.
Set Termite Inspection Reminders
Much like the home warranty, termite-related damages can be covered under warranty for a certain amount of time. Again, make sure you have the termite company's name and number in your phone so that you have easy access to the information in the event of a problem. Then, set yourself two reminders, one for the 345th day and another for the 700th day after closing escrow.
The state of California mandates a one-year warranty on any wood or other home repairs done to fix damage caused by termites. Check any work that has been done on your home on the 345th day, and schedule any work that may need to be updated. California also mandates a two-year warranty on termite inspections, so on the 700th day you should be calling out the termite company to come out and re-inspect for active infestation. Give yourself plenty of time before the two year mark is up as it could take some time to coordinate an inspection and re-treatment, if necessary.