10 Nov

New Mortgage Regulations Aim to Safeguard Against Future Crises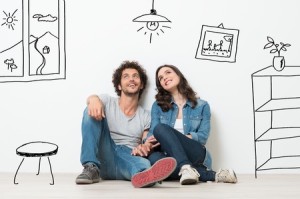 In an effort to learn from mistakes from the past and safeguard for the future, the government is finally putting into an action a series of reforms and rules that would qualify lenders for residential mortgages. The measure also includes the creation of agencies such as the Federal Deposit Insurance Corporation, as a means to establish a strong system of checks and balances that will help to keep lending standards in the right place. Stemming from the 2010 banking reform bill that was a result of the financial crash in 2008 and subsequent years in crisis, the government is instituting a new system called the qualified residential mortgage (QRM) rule. The QRM rule outlines a series of obligations a loan must meet in order to be considered a safe loan and eligible to be sold to investors as part of a mortgage-backed security without having to maintain 5 percent of the loan amount in their ledgers. This is a safeguard that will allow lenders to loan money for less money to the borrower as they won't have to pass along the risk-retention cost to the buyers. According to the National Association of REALTORS®, this move is a win for both lenders and borrowers, because it allows for a broad range of occurrences and situations so as to not limit lenders into creating an even tighter real estate market by increasing costs and adopting stricter policies. "NAR applauds the Federal Deposit Insurance Corporation for finalizing the Qualified Residential Mortgage rule today, which includes a broad definition of QRM and aligns with the Qualified Mortgage standard implemented earlier this year," NAR President Steve Brown says.
QRM Rule Allows For Wide Range of Home Buyers
While many were fearing a reform that would ultimately weed out buyers facing difficult financial factors such as student loans, the QRM rule will actually work to make mortgage lending a universally attainable process for all demographics of serious home buyers. The QRM rule has been aligned with the QM rule, the qualified mortgage rule, which went into effect at the beginning of this year. Together, the two rules provide a unified, universally accepting front that economists hope will spur the continually ailing real estate market. The QRM rule, considers a loan qualified if the borrower's debt-to-income ratio is 43 percent, among other factors. Another improvement was the removal of the idea of a singular down payment requirement, which NAR was strongly opposed to. "Importantly, the final rule relies on sound and responsible underwriting rather than on an onerous down payment requirement to qualify as a QRM loan," Brown says. "NAR strongly opposed earlier versions of the rule that included 20 and 30 percent down payment requirements, which would have denied millions of Americans access to the lowest cost and safest mortgages." With the QM rule already in effect, the QRM changes are expected to flow smoothly when the rule goes into effect 12 months from October 21. This grace period allows lenders to align their practices with the new rules, if they haven't done so already.